CERTIFICATE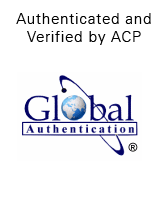 Date Issued

25 January, 2010
Year 1




Corporate Profile
Welcome..
Raghav silk mills was established in the year 1986 , with its registered brand name as "RAGHUPATI". Before the company was established , the promoters of the company were the reputed dealers of leading mills of India so quality is the main criteria of the company and its associated members.

It has its presence across India and is now catering to exports , company is supplier of fabrics to many local , national and international brands , Our main focus is on providing quality fabrics at the best possible price .

We have "Customer Satisfaction" on our top priority Company manufactures enormous qualities of fabrics with wide range in colors, counts, gradations etc in plain, dyed, print, embordary, jacquard, dolby, which are used for purposes.

Company has speciality in shirtings, suitings and dress materials. Company also has a trust name in supply of uniform fabrics across country company is intended to increase its foot prints across globe.
Feature Products